Bonjour, its me again, this time in 309 disguise! i hope you like it and apologies as my french is not so good...
So well for quite some time now I've been into French hot hatches, mainly Peugeot 205 so to speak. Heres one my own from a show on saturday
I then had a 306 Rallye only drove it for around 4 months and then a clio cup which to be honest I did nothing with. So I decided to sell these, they felt too fresh and they went to new homes.
A few years ago I had often thought about buying a 309 gti, as mainly people know they are the ugly ducking of that era and live somewhat in the shadow of the 205 gti.
I had a a few chances maybe 2/3 years ago but didn't follow through. Recently after selling a few 205s and the others as mentioned I set upon getting a 309. There had been a few in England at 7k recently so it might have been a missed boat case here. After searching the internet for weeks on End, private messaging owners my eyes had well and truly burnt out of my end and I contemplated giving up.
I remembered on 'northern retros' I had seen a post about an IIL Reg silver one a few years ago, so after another few days I had a name and number. Gave them a call to find out they had sold it and had no details of the new keeper. She had told me it was bought by her family from New and had traded hands with a few members.
So, back to the drawing board.
Once again I joined a NI facebook newtonards/ portavogie buy sell it page and posted this photo (awful quality could barely make out the plate) of the rear end of the 309 someone had taken at a junction.
A few days and once again I had a name, found her on Facebook and yes a message or 2 and it was her husbands. To be honest I was feeling somewhat sad for going to that effort over an old piece of French junk that would have been scrapped years ago. Phoned up the husband and he had said he thought about selling but then probably wouldn't now to my disappointment. Few days later I just asked one last time if he'd sell it and he gave me a rough idea on price which was more than I expected but not the worst.
Anyhow this morning I went and seen it, heard the story behind it and how he had put it back on the road etc
Took it a spin, happy enough bar a slipping clutch (handy bartering tool). Back at his he hmmmm'd and haaaa'd for a good 15mins after the offer and to be honest I thought it was off but he came up trumps and with a pet lip he had the keys handed over.
Anyhow it's home now and in my possession, I gave it a quick clean and popped it in. It's on 80k and in nice original condition. It has its 27 year old blemishes also but I'm very happy with it. It's not every day you see one
on route home shot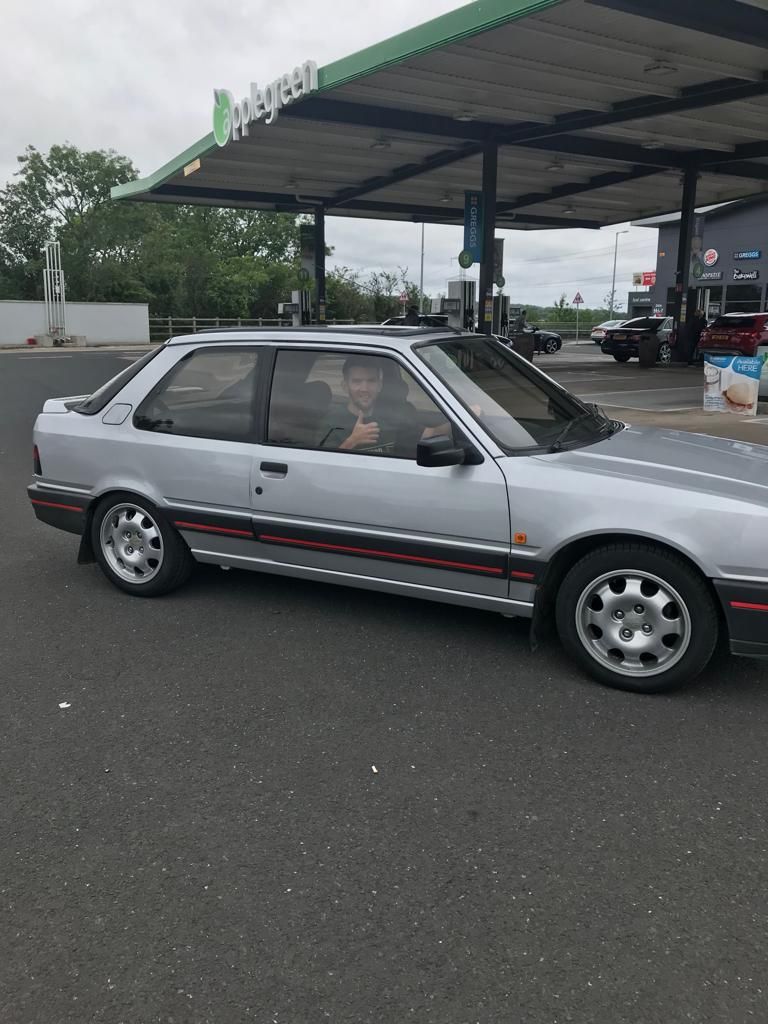 it was minging inside, he had 2 dogs and cats that must have been on day trips as the hairs was something shocking, not sure it had ever seen a hoover.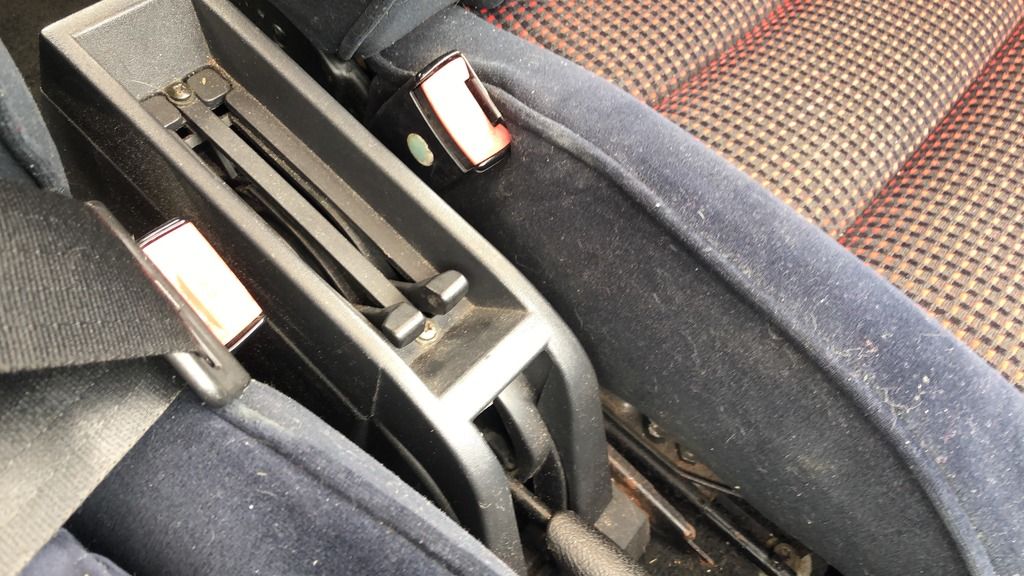 anyway i got it home and after a quick wash and dry it was looking a tad better. still needs a good polishing/ wax which i will later tonight. interior is a tad cleaner now also!